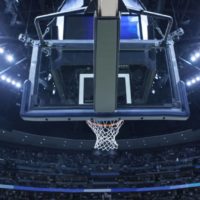 * The NY Knicks beat the Miami Heat 111-105 on Tuesday, to tie up their Eastern Conference semifinals series 1-1. Jalen Brunson scored 30 points, while Julius Randle returned from a sprained left ankle that sidelined him in Game 1 with 25 points, 12 rebounds and eight assists, and RJ Barrett scored 24 points for the No. 5-seeded Knicks. Josh Hart finished with 14 points, 11 rebounds and nine assists.
Game 3 between the Knicks and Heat will be held Saturday, May 6th at 3:30 pm in Miami.
* The Los Angeles Lakers won Game 1 of their second-round playoff series on Tuesday night against the Golden State Warriors with a score of 117-112. Anthony Davis had 30 points, 23 rebounds, five assists and four blocked shots, while LeBron James added 22 points and 11 rebounds while facing off against Stephen Curry in their postseason showdown. For the Warriors, Curry scored 27 points, Klay Thompson had 25 points, and Kevon Looney grabbed a career-high 23 rebounds for his fourth game of this postseason with 20 or more, and also had 10 points and five assists.
The Warriors and Lakers will face-off in Game 2 on Thursday, May 4th at 9:00 pm at Chase Center.
Editorial credit: Brocreative / Shutterstock.com