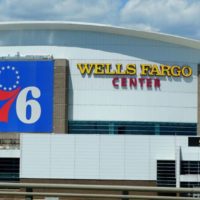 * The Denver Nuggets defeated the Phoenix Suns 125-100 to win their Western Conference semi-final series in six games. Nikola Jokic scored 32 points and recorded 12 assists and 10 rebounds, while Jamal Murray scored 26 points for Denver. This will be the first time the Nuggets have reached the Western Conference finals since 2020 (where they eventually lost to the Lakers).
The Nuggets will open the Western Conference final against either the Golden State Warriors or the Los Angeles Lakers on Tuesday. The Lakers lead Golden State 3-2; their Game 6 will take place in Los Angeles on Saturday.
* In Game 6 of the Eastern Conference semifinals, the Boston Celtics forced a Game 7 as they held off the Philadelphia 76ers win a 95-86 win on Thursday, bringing the series to 3-3.  Marcus Smart led the Celtics with 22 points, seven rebounds, seven assists and two steals. Jayson Tatum finished with 19 points, nine rebounds, six assists and four turnovers. Tatum scored 16 of his 19 points for the Celtics in the final quarter as they held off a late comeback attempt by the 76ers.   For Philly, Joel Embiid and Tyrese Maxey both scored 26 points apiece.
The 76ers will travel to Boston for Game 7 on Sunday.
Editorial credit: Khairil Azhar Junos / Shutterstock.com