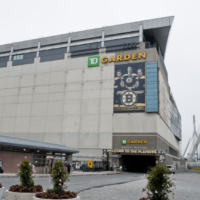 The Boston Celtics beat the Philadelphia 76ers 112-88 on Sunday to advance to the Eastern Conference Finals for the second straight year. Jayson Tatum scored 51 points towards the Celtics' win – the most in a Game 7 in NBA history.
NBA MVP Joel Embiid scored 15 points on 5-for-18 shooting, and Tobias Harris scored 19 for Philadelphia; but the Sixers lost the conference semifinals for the third straight year and the fifth time in six seasons.
The Celtics, who lost to the Golden State Warriors in the NBA Finals last year, will face the Miami Heat in the Eastern Conf. finals for the second straight season. Game 1 is on Wednesday in Boston.
Editorial credit: JASON TENCH / Shutterstock.com